Cobolt Project Management
Website Design
Cobolt Project Management operates within the building and construction industry and required more leads for users looking to build, but didn't know where to start. The challenge was getting users to convert on the client's web page utilising existing information that their target audience didn't necessarily require.
So what we have done it to create an interactive websites which shows all their services. It is also a build responsive and mobile friendly website to drive leads and conversions.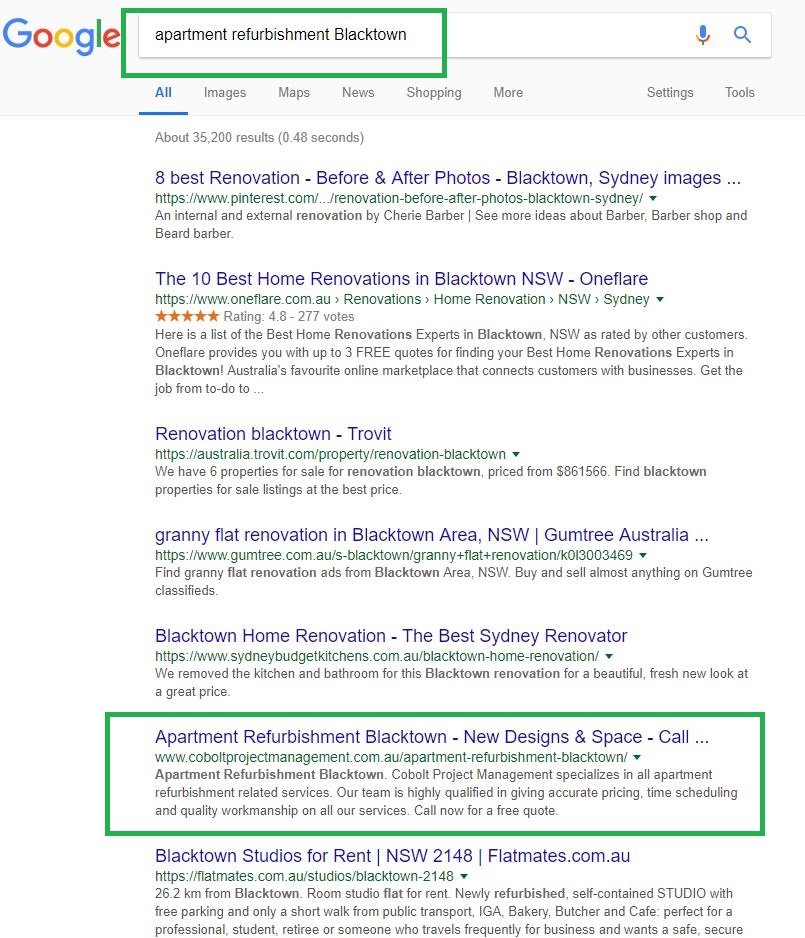 Local & Organic SEO
As SEO specialists, the Nifty Ads team developed a comprehensive organic search strategy campaign to address the client's objectives.
After completing the project, their website is already on the first page in Google. An increase revenue is visible through a more refined digital strategy.
1st Page Google Results for Keywords
Results
Cobolt Project Management were able to prove that digital marketing as a valuable addition to marketing strategy. They have Increase quality and number of leads to business.
Given the fast-paced nature of construction industry, our team knew a multi-channel digital strategy would be key. Cobolt Project Management engaged with an organic search marketing which have performed beyond our expectations.