Website Design
After viewing Nifty Ads' website portfolio, Pro IT put their website build in our hands with a main goal of having it generate more leads and customers to their business.
The website we built is functional and has futuristic design. It is also an SEO and mobile friendly to drive conversions.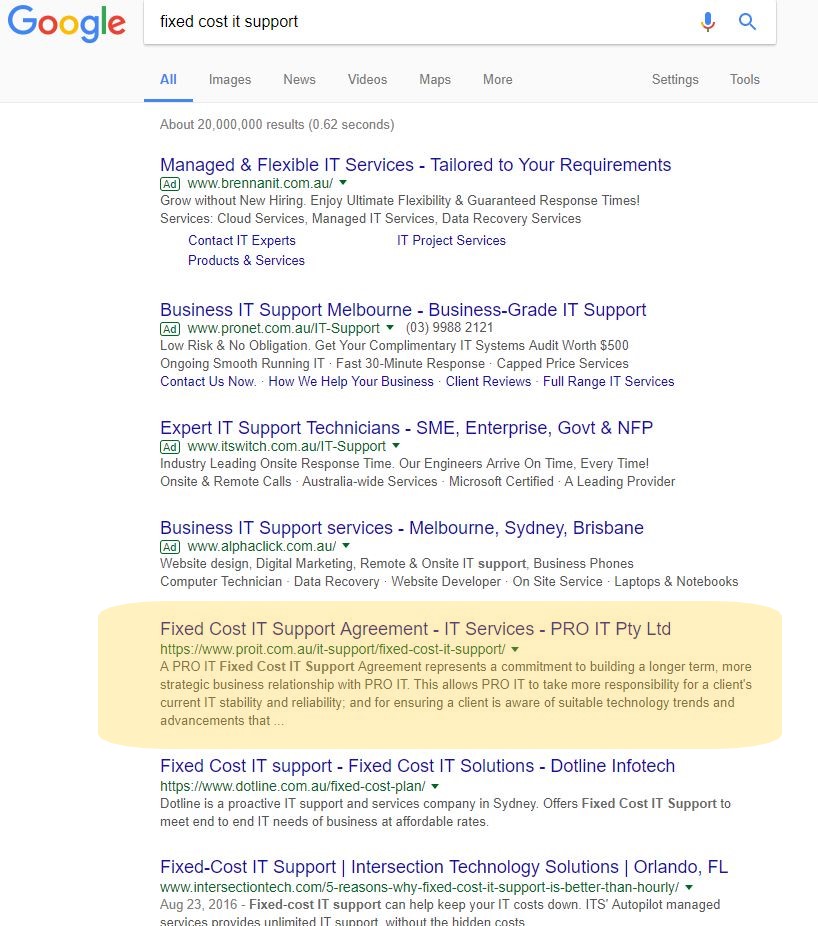 Organic & Local SEO 
Wanting to prove the value of SEO as a source of new visitors and sales to their new website, the company turned to Nifty Ads for assistance. They wanted us to deliver growth in online revenue and drive SEO return of investment.
The SEO campaigns have produced dramatic increases in traffic, sales and revenue across all of the services of Pro IT.
1st Page Google Results for Keywords
Results
We've accepted the challenge and we've more than delivered. Nifty Ads were able to provide 260% increase in the business. Pro IT are receiving several qualified enquiries every week and have closed a number of significant new business contracts as a result of the SEO campaign.